Olympic Mountain Peak

Description

Name
Olympic Mountain Peak
Japanese Name
Humongous Summit
"The peak of the mountain that watches over Belrina. Everyone that succeeds to climb it will return in glory. But there is something strange about it..."

Information

Area No.
1
Hazards
Falling Rocks
Small monsters
none
Big monsters
Lao-Shan Lung, Hellish Nalmados, Shadow Cantios, Tropicstar Qurupeco, Grimclaw Tigrex, Killerspear Monoblos, Massacre Demon Diablos, Whitelight Shagaru Magala
Creator/s
Rathalosaurus rioreurensis
Climate
Mild
Weather
Sunny

Others

Secret Areas
none
Aquatic Areas
none
Shortcuts
none

The highest peak of the mountains seen in the Ancient Outback. This area is home to the one and only Lao-Shan Lung - and some others too of course. Belrina Village is right behind the peak and thus it is endangered whenever an Elder Dragon appears.
Layout
Base Camp: The Base Camp is actually your home in Belrina. There are no boxes, the supply items have to be gathered. There is a narrow path leading to the peak - this path is the exit of the village.
Area 1: An enormous, rocky field, covered in moss, and green grass. The weather is actually very nice, but there is an approaching storm on the southern end. This area is actually something like a dent within the peak, as the area is enclosed by the mountain. Only one way leads out of it, and it looks like if a huge monster has made it.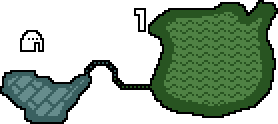 Hazards
Due to the quakes caused by Lao-Shan Lung, some of the walls break off and the rocks fall down and deal great damage.
Lore
The Belrina Villagers pray to the mountain, as they believe it is a god. They call this god 'Lord of the Mountains'. Sometimes they hear a roar, and this makes them believe that the god is alive. This roars are actually Lao-Shan Lungs, as the mountains are their home.
Music Theme
Ad blocker interference detected!
Wikia is a free-to-use site that makes money from advertising. We have a modified experience for viewers using ad blockers

Wikia is not accessible if you've made further modifications. Remove the custom ad blocker rule(s) and the page will load as expected.